ST Techno Day Italy 2019 – Wednesday 12 June at Villa Castelbarco – Vaprio d'Adda (MB) Italy, was held the seventh edition of Techno Day Italy organized by STMicroelectronics, the world leader in semiconductors.
A day dedicated to the Italian market in which the guiding strategies of STMicroelectronics are illustrated; compared to recent and to the future technological solutions at the service of energy saving, efficiency and the reduction of the environmental impact.
An engaging format that alternates institutional moments with moments of relationship and study, thanks also to the exhibition area created for the presentation of services and products launched on the market.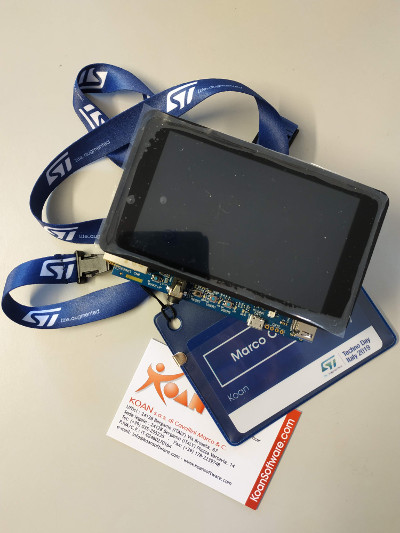 The Italian company KOAN offers a complete range of services for the new STM32MP1 microprocessor, which are mainly:
Embedded Linux
Yocto Project support
System Integration
Device drivers development
Application development Qt
For further details contact KOAN Software Engineering