The Embedded Open Source Summit (EOSS) 2023 will be located at the Prague Congress Centre – 5. května 1640/65, 140 00 Praha 4-Nusle, Czechia from 27 to 30 June 2023.
This will be is my first conference attended in person after the pandemic.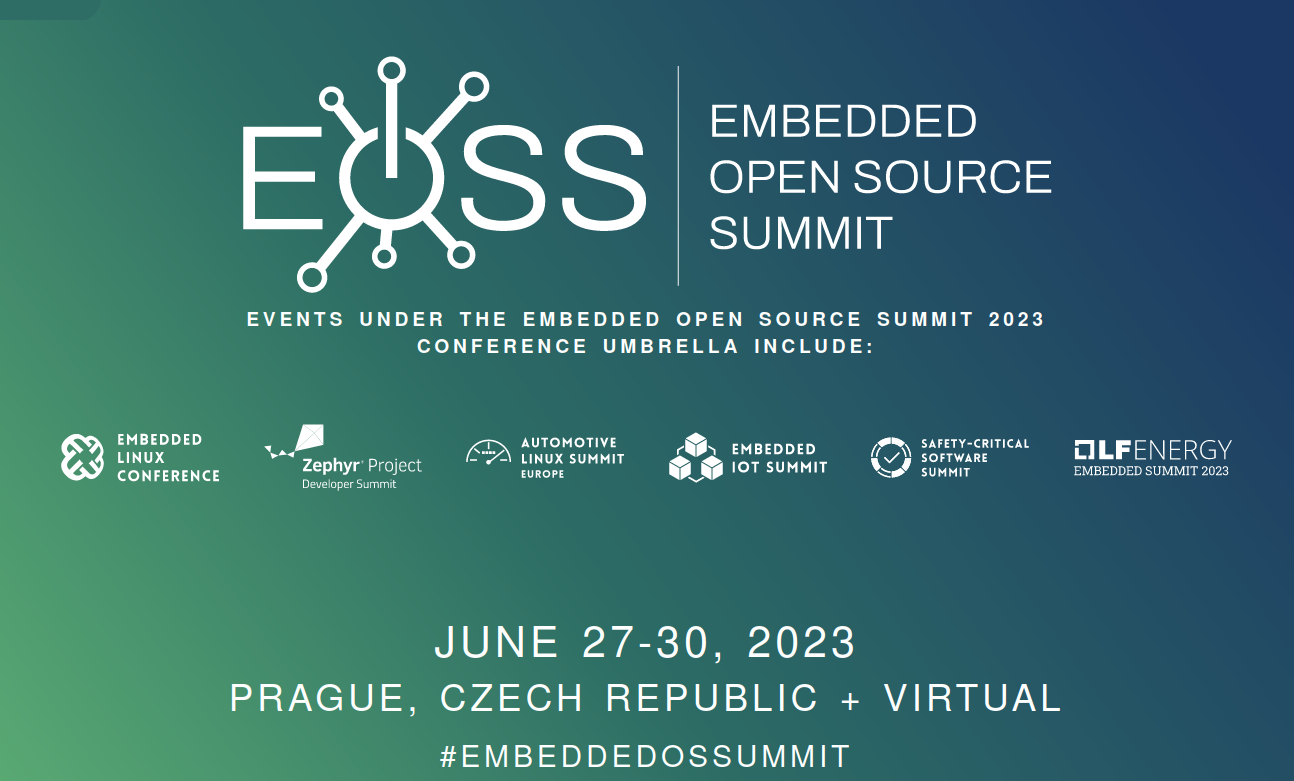 Embedded Open Source Summit (EOSS) is a new umbrella event for open source embedded projects and developer communities to come together under one roof for important collaboration and education.
The conference hosts a lot of Co-Located Events & Trainings like Yocto Project Developer Day, Real-Time Linux Summit at Embedded Open Source Summit 2023 and Xen Project Developer and Design Summit.
This year the event is composed of 6 micro conferences including Embedded Linux Conference, Zephyr Developer Summit, Automotive Linux Summit Europe, Embedded IoT Summit, Safety-Critical Software Summit, and LF Energy Embedded Summit. Micro conferences will include presentations, BoFs, training, workshops and min-confs designed for real time problem solving and deep discussion.