Keynote Speakers Announced for the Linux Foundation's Open Source Summit and Embedded Linux Conference Europe
SAN FRANCISCO, July 30, 2019 – The Linux Foundation announced the keynote speakers for its Open Source Summit Europe (OSSEU), the leading conference for open source developers, architects and other technologists and a hotbed for emerging technologies, and Embedded Linux Conference Europe. The event takes place October 28-30 in Lyon, France.
Open source software and technologies are a leading indicator of where companies are investing resources for technology development. By bringing the latest open source projects and leading technologists together in one place, the event becomes a forum for defining and advancing technology development in the years ahead.
Confirmed keynote speakers include:
Deborah Boyer, Project Manager, Civic Applications Team, Azavea
Dr. Rumman Chowdhury, Global Lead for Responsible AI, Accenture
Oliver Fink, Director, HERE XYZ, HERE Technologies and Urban Computing Foundation TAC Member
Dirk Hohndel, Vice President, Chief Open Source Officer, VMware
Greg Kroah-Hartman, Kernel Developer, Fellow, The Linux Foundation and Linux Kernel Maintainer
Priyanka Sharma, Director of Technical Evangelism, GitLab and Cloud Native Computing Foundation Board Member
Katie Shaw, Stakeholder Manager, Open Apparel Registry
Imad Sousou, Corporate Vice President, General Manager, System Software Products, Intel Corporation
Linus Torvalds, Fellow, The Linux Foundation and creator of Linux and Git
Yvonne Wassenaar, Chief Executive Officer, Puppet
"Open Source Summit Europe has garnered a reputation for hosting one of the world's largest regional open source communities and showcasing technologies in their infancy that evolve to become the fabric of our lives," said Jim Zemlin, executive director at The Linux Foundation. "The keynote lineup really represents this focus and will offer some leading indicators for where to apply resources in the months ahead."
Open Source Summit Europe is made possible by Diamond Sponsor Intel, Platinum Sponsors Cloud Native Computing Foundation and IBM, and Gold Sponsors Civil Infrastructure Platform, Codethink, Nutanix, Red Hat and VMware.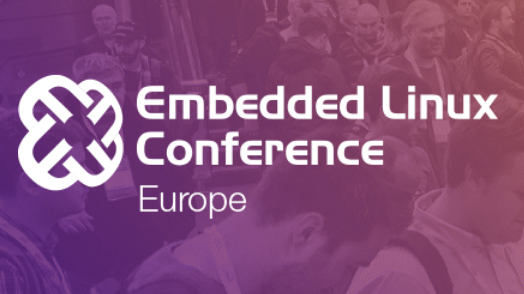 The Embedded Linux Conference Europe (ELCE) is the premier vendor-neutral technical conference for companies and developers using Linux in embedded products. For the past 13 years, ELC has had the largest collection of sessions dedicated exclusively to embedded Linux and embedded Linux developers.
At ELC, you can collaborate with other experts on all aspects of embedded Linux from the hardware all the way up to userspace development. It is the preeminent space for product vendors and kernel and systems developers to collaborate with technologists building the applications running on embedded Linux platforms. ELC is embedded Linux experts working together on solutions to your embedded Linux problems.
#lfelc #opennetsummit