Second day at ELC-E 2013, let's start with an interesting keynote where Tim Bird said he prefers Buildroot rather than Yocto mainly because Yocto has a steeper learning curve. Thomas Petazzoni said that Yocto is too much dependent on big companies. On the other hand I actually think that Buildroot may be too dependent on Free Electrons business strategy.
I also attendended a presentation done by my Adeneo colleauge Nicolas Launet.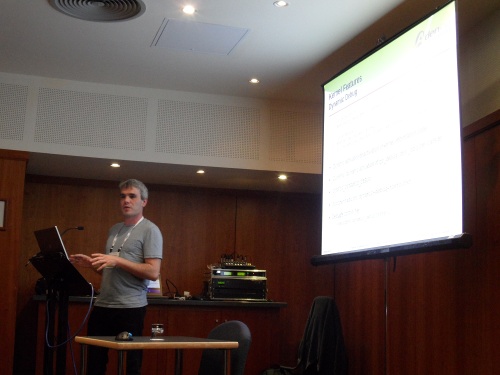 Next one of the infinite Device Tree presentations with the never ending criticism on its real utility.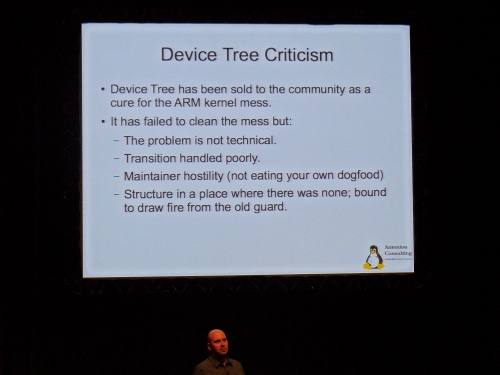 I attended the following presentations:
Yocto Project & OpenEmbedded BoF ­ Jeff Osier­Mixon, Intel Corporation
Linux Kernel Debug And Profiling Tools ­ Nicolas Launet, Adeneo Embedded
Buildroot: What's New ­ Peter Korsgaard
Board File to Device Tree Migration: War Story ­ Pantelis Antoniou, Antoniou Consulting
Are Embedded Buildsystems Still Needed? ­ Koen Kooi, Circuitco Electronics
Last but not least, I partecipated to the OpenEmbedded General Assembly where we have seen an interesting picture showing the famous Yocto 'umbrella'